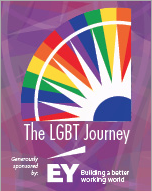 Deb Kinney will be speaking at The Commonwealth Club about the legal and tax implications and complexities facing LGBT families, married or not. Deb will be joined by Juan Barajas from Freedom to Marry, Deb Wald, and Ignatius Bau. Whether you are LGBT, an ally or advisor, this session promises to be informative and current. Monday, August 25, 2014 – 6:00 p.m.  For more details please click here.
DLKLawGroup PC and M. Jean Johnston, attorney at law, have been providing similar services of estate planning, trust administration, probate, wealth transfer, tax analysis and charitable planning to clients throughout California for decades.  We have now joined together to form a more comprehensive firm offering additional services including international estate planning, family law, general civil litigation and probate and trust litigation.  We continue to have a deep understanding of issues affecting both LGBT and straight families and look forward to servicing you in the future.  For bios of our attorneys, please click here.
With the historic decision in June, 2013 allowing same sex couples to marry and be recognized for federal purposes, many people are finally off to city hall.  If you would like to read more about how same sex families legal rights are changing, click here or if you would like to come in for a one hour flat fee consultation to look at your particular situation, please email us at office[at]jkzllp.com or call (415) 693-0550. For more information on prenuptial and premarital agreements, click here.
What to tell your employer and what else you need to do!
With the advent of marriage in CA for same sex couples and the federal recognition, there are some things to remember to do now that your status has changed. You should tell your employer that you are now married and make the appropriate elections on your W-4 so that enough taxes are now withheld. If you are married, you will have to file as Married (either jointly or separately) for 2013 taxes. Most people file as Married filing Jointly (MFJ) even if they have a prenuptial agreement and have separate funds as married filing separately is usually more expensive. Also, if your partner is covered on your employers insurance, those benefits are no longer taxable as imputed income if you are married. This is not true for those who are registered domestic partners only, however RDPs may still be paying less in income tax than married persons as the higher tax brackets and the Medicare surtax kicks in at lower amounts for a married couple than for two individuals. The IRS and Office of Personnel Management has made clear that federal benefits will only inure to legally married couples. The exception to this is Social Security which is supposed to look to intestacy laws for survivor benefits however we are still awaiting guidance. To see an article on Social Security, please click here.